Reviews Posted Last Week:
The Battle of The Labyrinth by Rick Riordan
What I did Last Week
Read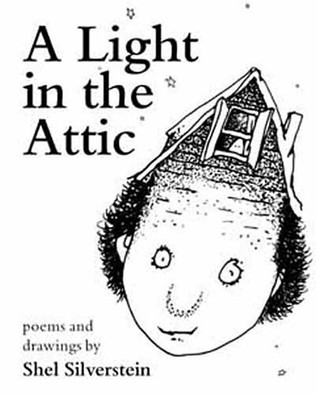 I did a pretty good reading last week, even though I didn't love any of the books that I read. First up I read The Giving Tree, Where The Sidewalk Ends and A Light In The Attic. I had read these books years ago and enjoyed them, so figured it was time to reread them. I liked them but not as much as when I had read them as kid.
Then I read Elephantoms. Another book I had read a bit over ten years ago and had the craving to read it again. This one was also not as good as the first time I read it. I'm not sure if I will review this one or not.
Next up, was Stuart Little. I've seen the movie before, but as far as I can remember I've never read the book. I have to say, this book was weird. I may or may not review this one.
Lastly, I read Riders. I didn't love this one, but I also didn't hate it. I feel like the story had so much potential but the delivery of the story was what held it back the most. I'll be posting a full review of this book in the coming weeks.
Watched
For Bad Movie Monday we watched the new Fantastic Four, and it was boring and quite bad…so a perfect choice for the day. Then I watched plenty of The Golden Girls, finishing up season four and all of season five. For Family Movie Night we watched E.T. The Extra-terrestrial, which was good but certainly not as good as when it first came out. The boy thought it was okay, and I admit it did feel slow at times. Finally, I watched Wolf Children which was fairly good.
Life
It was a pretty busy week. I had a lot of things to get done and I'm happy to say I got most of them done. We spent a day clearing out our old half rotten shed, so that the next day it could be torn down. A day was dedicated to finishing rearranging our bedroom, which involved a lot of work, including putting together a new shelf to house all my Star Wars books. We also rearranged our remaining shed, making room for all the stuff from the now torn down shed in it, and also made a dump run. I spend three days cooking meat and some vegetables for the dog, so now she has several months worth of home made dog food. I know there were other things that I did over the course of the week, but it would get tedious to list them all. Let's just say it was very busy and productive.
What I Plan To Do This Week
Reading
I don't have a solid reading plan for the week. I have a stack of books that I want to get through before the end of the month, so I'll end up picking something from that and seeing how much I can read. This will be a mood reading kind of week.
Watching
Well, clearly I will be watching season six of The Golden Girls. I don't know what I will watch beyond that, because there are so many shows and movies and other things I want to watch, it just all depends on how much time I dedicate to staring at a screen.
Life
I still have quite a bit to do this week, basically things left over from last week, so it will likely be fairly busy again. Weather permitting we will likely have our garage sale this coming weekend, which will hopefully be successful, because I really don't want to keep this stuff in the house much longer.