It's Monday! What are you Reading? is a meme hosted by Sheila at Book Journey. It is a great way to recap what you read and/or reviewed the previous week and to plan out your reading and reviews for the upcoming week. It's also a great chance to see what others are reading right now…who knows, you might discover that next "must read" book!
Reviews Posted Last Week:
My Pet Chicken by Lissa Lucas & Traci Torres
The Godfather by Mario Puzo
What I Read Last Week:
Nothing.
What I Plan To Read This Week:
I'm still trying to finish The Kingdom of Gods. This book has been fairly difficult to get into and I'm honestly debating on whether I want to full out abandon this one and place it into the dreaded did not finish pile or simply put it down for a while and come back to it later. If I'm lucky I will get this one done this week.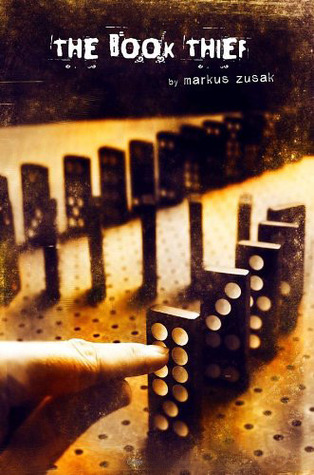 I started reading The Book Thief last night and while I find the writing style to be a bit odd I have to admit I am really enjoying the story so far. I will be looking to finish this one first this week, which will probably happen in the next day or two since I don't want to put it down yet.
What have you read recently? Were they as good as you had hoped or just alright? What books do you plan to read this week?