It's Monday! What are you Reading? is a meme hosted by Sheila at Book Journey. It is a great way to recap what you read and/or reviewed the previous week and to plan out your reading and reviews for the upcoming week. It's also a great chance to see what others are reading right now…who knows, you might discover that next "must read" book!
Reviews Posted Last Week:
For A Few Demons More by Kim Harrison
What I Read Last Week: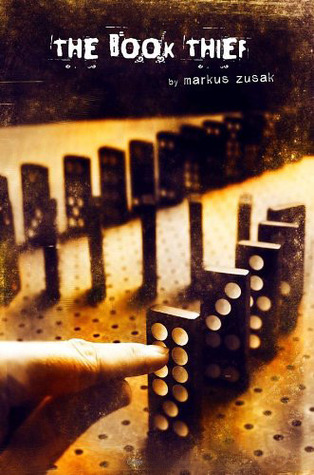 I have to say The Book Thief surprised me. I wasn't expecting it to be so darn good. I took my time with this one, reading it slowing to enjoy each and every page and I'm glad that I did. I will be doing a book and movie review for this one at the end of the month.
What I Plan To Read This Week:
I just started reading Breaking Point yesterday and haven't gotten far enough along to form any kind of opinion of it yet. I'm hoping that it is good because I've read a few other of the books in the series and enjoyed them.
I'm hoping this week I will have enough reading time to read more than a single book, but with the nice weather finally here I find that I'm spending more time outside doing things than sitting inside the house reading. If I do have time for a second book I'm not quite sure what I will pick up yet.
What have you read recently? Were they as good as you had hoped or just alright? What books do you plan to read this week?