It's Monday! What are you Reading? is a meme hosted by Sheila at Book Journey. It is a great way to recap what you read and/or reviewed the previous week and to plan out your reading and reviews for the upcoming week. It's also a great chance to see what others are reading right now…who knows, you might discover that next "must read" book!
Reviews Posted Last Week:
None due to internet technical difficulties.
What I Read Last Week:
I had a pretty awesome reading week last week. I think I may finally be breaking through my reading slump. First up I read Purple Hibiscus. I have been wanting to read this book since I read Half of a Yellow Sun. I really enjoyed this book. I will be posting a full review of this book soon.
Next up I finished reading The Backyard Homestead. I had been picking away at this book for a few weeks now but finally got around to reaching the end. There was a lot of really good information in this book, but I will admit I did skip a few sections as well, mostly because I have no desire to ever know how to make homemade beer or wine. I may post a review of this book at some point in the future.
Next I listened to Seduction of A Highland Lass. I started this trilogy well over a year ago and figured since I'm trying to reduce the number of series I have on the go this would be a good book to scratch off of that list. This book was good and I will be posting a full review of it soon.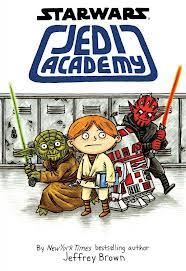 Star Wars: Jedi Academy had been sitting on my shelf for some time and I figured now would be a good time to get through it. It was a pretty quick little read but I didn't enjoy it all that much, it was okay at best. I will be posting a full review of this book soon.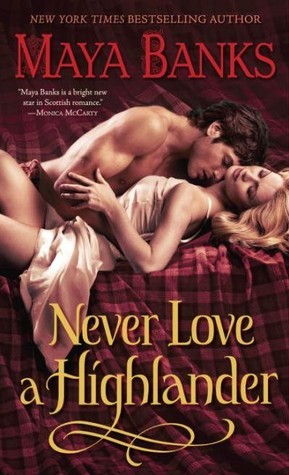 I nextlistened to Never Love A Highlander, which effectively allowed me to finish off the entire McCabe trilogy and scratch it off of my list of series I had yet to complete reading. I liked this book better than the previous book. I will be posting a full review of this book soon.
Finally I read Jedi Academy: Return of the Padawan. This book disappointed me a lot, while the first book in the series wasn't all that great this one ended up being pretty terrible. I will be posting a full review of this book soon.
What I Plan To Read This Week:
The first thing I will be looking to finish is The Boleyn Deceit. I started this book yesterday and got it about half done. I've really been enjoying it and can't wait to see what lies in store next.
If my Kindle will allow it, I hope to read Blightborn this week. I've been wanting to read this one for a while now but Kindle issues have stopped me from reading it, and many other books.
What have you read recently? Were they as good as you had hoped or just alright? What books do you plan to read this week?