It's Monday! What are you Reading? is a meme hosted by Sheila at Book Journey. It is a great way to recap what you read and/or reviewed the previous week and to plan out your reading and reviews for the upcoming week. It's also a great chance to see what others are reading right now…who knows, you might discover that next "must read" book!
Reviews Posted Last Week:
Never Love A Highlander by Maya Banks
What I Read Last Week:
First up last week I read Mercy. I was looking forward to reading this book as I have enjoyed the rest of the series so far. While this book didn't stand out as something amazing, especially when compared to earlier books in the series, it was still a fairly decent and quick read. I will be posting a full review of this book later this week.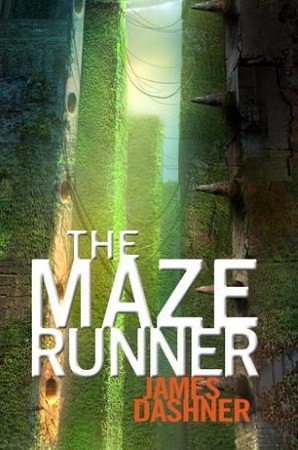 I had some doubts about The Maze Runner, in fact I almost didn't read it because of those doubts, but in the end I'm glad I read this book because it was actually really good. I will be watching the movie next week to see how it compares. I will post a full book and movie review at the end of this month.
What I Plan To Read This Week:
I plan on reading Sister of the Dead first off this week. I read this book many years ago and am working my way through the series again, rereading the first few books, so that I can finally get around to reading the books I hadn't gotten to and finishing off the series. I'm hoping I enjoy it as much this time as I did the first time I read it.
After that I'm not sure what I will read, I will likely pick based upon what I feel like. Or if my Kindle is cooperating I will try to get through one of my review books.
What have you read recently? Were they as good as you had hoped or just alright? What books do you plan to read this week?