It's Monday! What are you Reading? is a meme hosted by Sheila at Book Journey. It is a great way to recap what you read and/or reviewed the previous week and to plan out your reading and reviews for the upcoming week. It's also a great chance to see what others are reading right now…who knows, you might discover that next "must read" book!
Reviews Posted Last Week:
The Fool by Karen Amanada Hooper
What I Read Last Week:
Well I had a lackluster reading week. Though I had planned on doing a bunch of reading, including participating in the 24 Hour Read-A-Thon on Saturday, multiple things kept me from doing exactly that. I did manage to get some reading done, but didn't actually finish anything.
What I Plan To Read This Week:
First up I will be working on finishing up Sister of the Dead. I had hoped to be done this book later week but it just didn't work out in my favor. It's been pretty good so far but I'm hoping the second half will be better than the first half.
Up next I plan on reading Tarkin. I got an advanced copy of this book a couple weeks ago and have been dying to read it since. This is one of many SciFi books that I will be reading in the next little while to get ready for SciFi month which is coming up in November.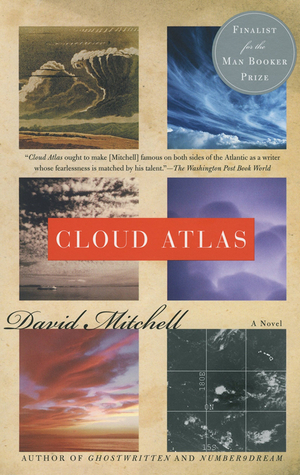 If I have enough time to get through another book I will be reading Cloud Atlas. This is another book I will be reading for SciFi month, but also watching the movie as well. Since this one is a library lend I need to read it sooner rather than later. I hope that it is good, since my husband who has only watched the movie told me that the story was strange and hard to follow.
What have you read recently? Were they as good as you had hoped or just alright? What books do you plan to read this week?