It's Monday! What are you Reading? is a meme hosted by Sheila at Book Journey. It is a great way to recap what you read and/or reviewed the previous week and to plan out your reading and reviews for the upcoming week. It's also a great chance to see what others are reading right now…who knows, you might discover that next "must read" book!
Reviews Posted Last Week:
The Boleyn Reckoning by Laura Andersen
What I Read Last Week:
First thing I finished last week was Sister of the Dead. I found this book a bit slow at first but it picked up during the second half and though it never got great it was pretty good. I will be posting a full review of this book later this week.
Next up I read The Bear. This was our book club pick for our upcoming November meeting. This book was a mixture of good and bad for various reasons, I'm still not certain on how much I liked it in the end. I will likely be posting a full review of this book sometime in the future.
Lastly I read Tarkin. I loved this book. It was very well written and finally shed some light on a character that I loved but got far too little screen time in the movie. I will be posting a full review of this book in November.
What I Plan To Read This Week: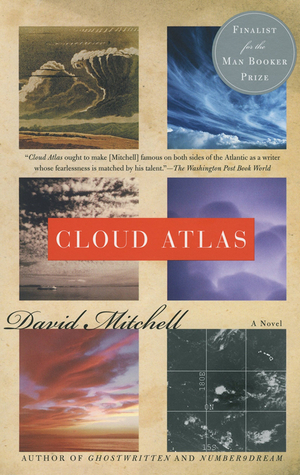 I started Cloud Atlas on the weekend but didn't quite get a chance to finish it. My first priority is to finish reading this book. I find it very strange and I'm not liking it all that much at the moment. I am hoping that it gets better but I'm doubtful of that.
Now that my issues with my Kindle are lessening I can finally get around to reading Blightborn. I've been looking forward to this book for some time now and cannot wait to read it and see how the next part of this trilogy pans out.
What have you read recently? Were they as good as you had hoped or just alright? What books do you plan to read this week?