It's Monday! What are you Reading? is a meme hosted by Sheila at Book Journey. It is a great way to recap what you read and/or reviewed the previous week and to plan out your reading and reviews for the upcoming week. It's also a great chance to see what others are reading right now…who knows, you might discover that next "must read" book!
Reviews Posted Last Week:
Sister of the Dead by Barb & J.C. Hendee
The Maze Runner by James Dashner
What I Read Last Week:
I didn't actually finish any books last week. I tried to finish Cloud Atlas but I just couldn't bring myself to do so. Then I fell into an unmotivated slump where I did next to nothing for the rest of the week.
What I Plan To Read This Week:
I had hoped to finish up Blightborn last week but lack of motivation kept me from reading it, or doing anything else for that matter. I have been enjoying it so far and I look forward to seeing where the story ends up. Finishing this book is my first priority for this week.
The second book I'm hoping to read this week is Grimspace. I've had this book on my to-read shelf for about a year and now it's the time to read it. It's a Sci-Fi Romance book and it will be hopefully be a good addition to the books I am reading and reviewing this month for Sci-Fi month.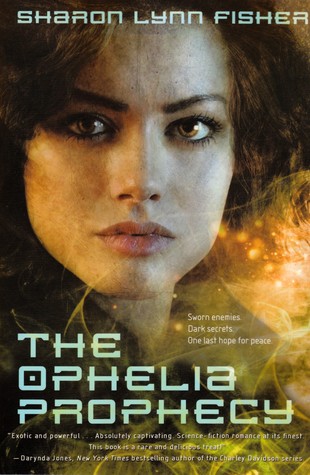 If I have time to start, and possibly read, another book this week I will likely be picking up The Ophelia Prophecy. I got this book as an ARC but never got around to reading it due to my many Kindle issues, but now is the time to finally read it.
What have you read recently? Were they as good as you had hoped or just alright? What books do you plan to read this week?