It's Monday! What are you Reading? is a meme hosted by Sheila at Book Journey. It is a great way to recap what you read and/or reviewed the previous week and to plan out your reading and reviews for the upcoming week. It's also a great chance to see what others are reading right now…who knows, you might discover that next "must read" book!
Reviews Posted Last Week:
Tarkin by James Luceno
The Magician by Karen Amanda Hooper
What I Read Last Week:
The first book I finished last week was Blightborn. I really enjoyed this book, it was a great continuation of the series and answered a lot of questions I had after reading the first book. I will be posting a full review of this book on November 20th.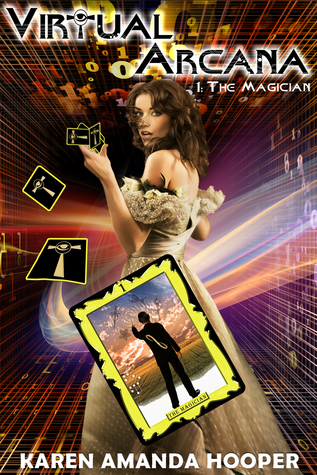 Next I read The Magician. This book was great, I loved everything about it and the only downside was that it was so short – but that's the point of the serial style series that it is a part of. To read my full review click the link above.
Lastly I read Grimspace. I wasn't sure what to expect out of this book but in the end I really enjoyed it and will be looking to read the rest of the series in the future. I will be posting a full review of this book on November 27th.
What I Plan To Read This Week:
I have no idea what I will read this week. Honestly, I'm thinking about taking a small reading break, especially since I have fallen dreadfully behind on my NaNoWriMo project and really need to take a couple days to concentrate on that before I do more reading.
What have you read recently? Were they as good as you had hoped or just alright? What books do you plan to read this week?