It's Monday! What are you Reading? is a meme hosted by Sheila at Book Journey. It is a great way to recap what you read and/or reviewed the previous week and to plan out your reading and reviews for the upcoming week. It's also a great chance to see what others are reading right now…who knows, you might discover that next "must read" book!
Reviews Posted Last Week:
Blightborn by Chuck Wendig
What I Read Last Week: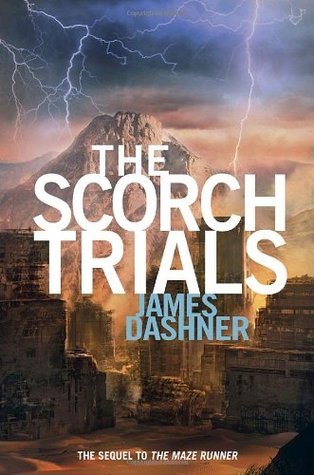 I barely got any reading done last week. I did manage to finish The Scorch Trials. The book was alright, but I felt like it was far too similar to the first book in the trilogy, so I was a bit bored reading it. I will be posting a full review of this book soon.
What I Plan To Read This Week:
I honestly don't know what I will be reading this week. I will probably pick up whatever strikes my fancy.
What have you read recently? Were they as good as you had hoped or just alright? What books do you plan to read this week?