It's Monday! What are you Reading? is a meme hosted by Sheila at Book Journey. It is a great way to recap what you read and/or reviewed the previous week and to plan out your reading and reviews for the upcoming week. It's also a great chance to see what others are reading right now…who knows, you might discover that next "must read" book!
Reviews Posted Last Week:
Wanderlust by Ann Aguirre
The Emperor by Karen Amanada Hooper
What I Read Last Week: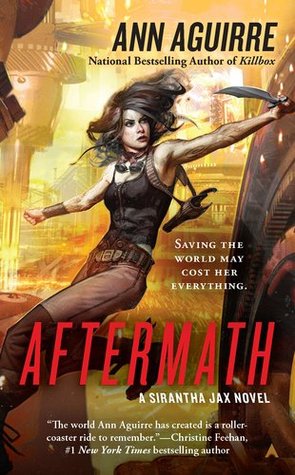 It took my most of last week, due to having other things taking up most of my time, but I finally got around to finishing Aftermath. This book wasn't quite what I was expecting but was still fairly good.
What I Plan To Read This Week:
This week I am going to try to read some finish my book club book since the meeting is on Wednesday, but I have little desire to do so. I started it on the weekend but it really hasn't captured my attention yet. Hopefully it gets better but I don't know. It's well written, just sort of an odd and slightly boring tale.
What have you read recently? Were they as good as you had hoped or just alright? What books do you plan to read this week?