It's Monday! What are you Reading? is a meme hosted by Sheila at Book Journey. It is a great way to recap what you read and/or reviewed the previous week and to plan out your reading and reviews for the upcoming week. It's also a great chance to see what others are reading right now…who knows, you might discover that next "must read" book!
Reviews Posted Last Week:
Seed by Lisa Heathfield
What I Read Last Week: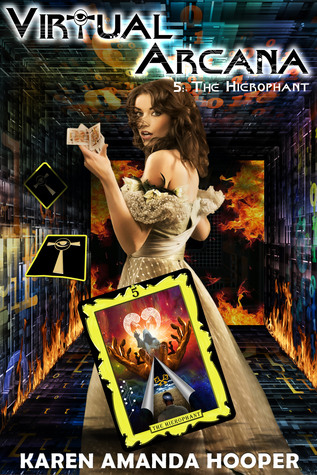 The first book I read last week was The Hierophant. This book was not at all what I expected, and yet I didn't really know what to expect. I'll be posting a full review of this book soon.
Up next I read Heir To The Jedi. I had been so excited about this book but found it to be a pretty big letdown. I will be posting a full review of this book on March 12.
What I Plan To Read This Week:
I finally got around to starting Traitor To The Blood but didn't have quite enough reading time to finish it last week. So I will be working on finishing it up this week. After this I'm not sure what I will read.
What have you read recently? Were they as good as you had hoped or just alright? What books do you plan to read this week?