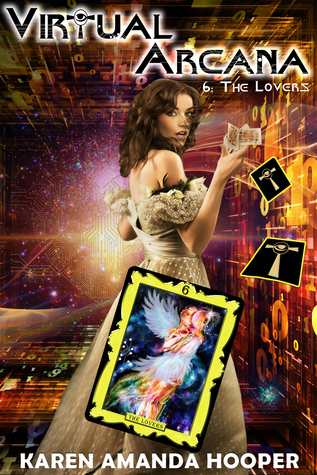 My rating: 5 out of 5 stars
The author provided me with a copy of this book in exchange for an honest review.
Man, oh man. What a book! I admit, I was a bit worried after reading The Hierophant that things wouldn't be brought to a point where I would be happy with things. But I had nothing to worry. This book was fantastic. Shortly after starting it I found myself smiling like a fool, and that smile only grew more with each page I read. Hell, even the next day I was still grinning like an idiot, knowing how things had come to a perfect conclusion for Season One.
The confusion from the previous two books, The Emperor and The Hierophant, finally made sense and I almost wanted to kick myself for not figuring it out sooner. There were actually a few things I should have picked up on before but didn't. We learn so much about Kelsey's character in this book, so many new and yet already known things. But not just about Kelsey, about nearly all of the characters involved in the story at this point.
At one point I remember going "No!" and shaking my Kindle as if it were an Etch A Stetch and that if I shook it hard enough I could erase what I just read. Obviously it didn't work. Within a couple of paragraphs of that point I accepted what had happened, because it worked perfectly and I wouldn't want that thing undone. Well, okay, a small part of me wants it undone or changed, but I'm sure in time I will fully accept it, and perhaps there will be more details surrounding that event in the future books.
These books are so cleverly written that the intricate details woven throughout will surprise you, and make you want to read it all over again. I highly recommend this series to everyone. Now that Season One is complete. I will be going back and reading all of the books together. I cannot wait for Season Two to arrive. There are still quite a few unanswered questions, and a few bombs dropped along the way, that I really need the answers to. If you haven't read these book, you need to go do so now.