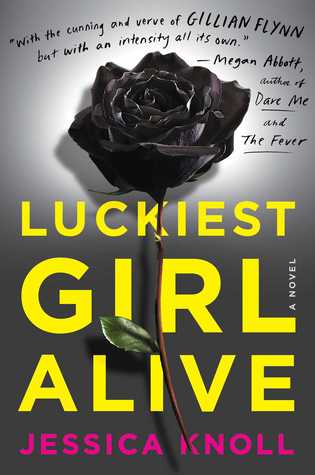 My Rating: 3.5 out of 5 stars
The publisher provided me with a copy of this book to review in exchange for an honest review.
So when this book was offered to me I was intrigued, but I also felt that I might not enjoy the book. Regardless, I decided to give it a shot, because you will never know for sure whether you will like a book or not until you read it. The first few chapters I found to be a confusing mess of label dropping, especially involving fashion. I know next to nothing about fashion, so a lot of those references eluded me and I feel that because of that it took me quite a while to get into the story.
Once the book started to bring up TifAni's past I got a bit more interesting. However, it took me a really long time to come to like TifAni's character, and one thing that really bothered me was her name, I just wanted to edit the book and spell her name more normal. Eventually she grew on me a bit, but I honestly can't say that I ever really liked her character a lot.
The rest of the characters from her past I found more interesting. The past also increased my interest in the book a lot. Getting to look back on TifAni's past and see her struggles in school added something to the story. It really showed how cliche oriented high school can be, and how quickly people can rise and fall among the ranks depending on who they talk to, how they dress, what they say and many other factors. It brought all those horrible high school memories to light but did so in a very accurate way.
The real appeal for me as the violence filled chapters. I won't go into details about them, I don't want to spoil it for people who haven't read this book yet, but I do love violence in books, so this was where my attention was really grabbed. And yes, I was kind of rooting for the bad guys at that time. Villains are my favorite characters.
While the first few chapters seemed to drag on, likely due to the fashion theme to them, the rest of the book picked up and had a good flow to it. The writing seemed decent enough. I do wish some characters, especially TifAni were a bit different (and that her name was less annoying to read/type). But overall, I think this book had a fairly good mix of characters.
I did enjoy this book and I would recommend it to people who I think would enjoy it. Would I read another book by this author? Maybe. Would I read a book similar to this one? Again, maybe.