Reviews Posted Last Week:
Star Wars Battlefront: Twilight Company by Alexander Freed
What I did Last Week
Read
I did quite a bit of reading last week. I finished reading The Last Rhinos, which was a fantastic book about one mans struggles to try to save the Northern white rhino in Africa. It really gave an in depth look at just what it takes for conservationists to truly save a species or multiple species. I'll be reviewing this book in a couple of weeks.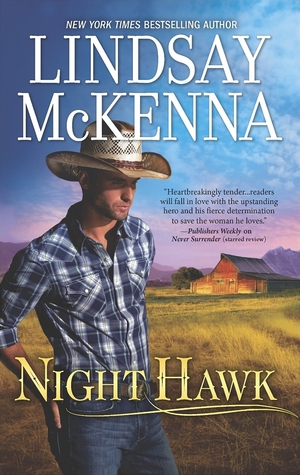 Next I read Night Hawk. I have really enjoyed most of the books in this series and Night Hawk was no exception. This a quick and enjoyable read, that kept me glued to the pages the whole time. I will be posting a review of this book next week.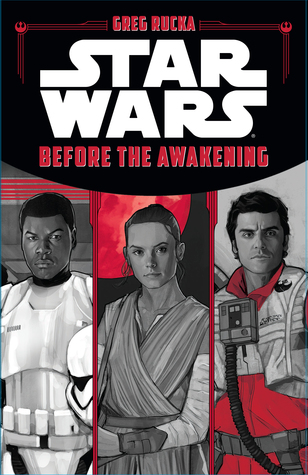 Then I read Star Wars: Before The Awakening. This was a fairly interesting book and helped to give a look at the main characters of The Force Awakens previous to those events. I will be posting a full review of this book in a couple of weeks.
Just when I though I was done reading, I picked up Reunion At Cardwell Ranch. I sailed through this book in just a couple of hours and really enjoyed it. I will be posting a full review of this book in a couple of weeks.
Watched
I really didn't watch all that much this week. I did catch up on the latest episodes of Alaska: The Last Frontier and Life Below Zero. I also checked out this new show called The Boonies, though I'm not sure if it's a show I will stick with or not, will have to watch another episode or two to decide.
We also watched the first Harry Potter movie on the weekend. Each Saturday we sit down and watch a movie together as a family, each of us taking turns picking what to watch. This weekend it was my husbands choice and he picked Harry Potter. I have to say, I still don't like the series – both the book and movie, my son also didn't care for it and practically begged to stop watching it half way through. My husband insisted that we watch it all the way, so we somehow endured it but I doubt we will watch any of the other films any time soon…or ever.
Life
This week has been a hectic one. I finished my cleaning/purging of the laundry room and then moved on to the TV/play room. That was a huge thing to get through and took me a solid two days to clean, sort and put away everything, but the room looks fantastic now. The pile for selling/donating is growing steadily.
I did do some writing last week, though certainly not as much as I had hoped for. But I suppose some is better than none.
I have also been working on trying to save our book club. Things haven't been going well for it the last few months. We rely on the library to get us books to read, but they have been failing at that miserably and seem to only make up excuses about not getting the books – usually putting the blame on us. So at the meeting Wednesday we tried to come up with a plan, and I kind of volunteered to take over the reins and try to get us books through other means. So I've been busy with that, and emailing everyone to try to get an agreement on the books and what our next step will be.
My son had his birthday party on the weekend, so I spend two days baking and then decorating his cake. It was a huge project to undertake but in the end the cake turned out great and he loved it, and that's all that really matters. The party was fun, and a bit noisy since it was at the bowling alley, but everyone had fun and most importantly they all loved the cake, both look and taste of it.
What I Plan To Do This Week
Reading
First up, I will work on The Elephant Whispered. I'm only a few chapters in so far, but quite enjoying this book. I am sure that I will sail through it if I have a good chunk of time to sit down and devote to it.
After this I'm not sure what I will pick up. I will have to look at my list of books and see which one strikes my fancy.
Watching
Other than keeping up with the regular TV shows, I don't have plans to do much on the watching spectrum this week. I might consider watching the new The X-Files series, which started yesterday, though I will probably wait til I have all the episodes on my PVR and then binge watch them.
Life
I am hoping to do more writing this week. I cannot let it slip too much or I'll never get this book written.
Up next on the major cleaning/organizing/purging schedule is the two bedrooms. This should be an easy task as there isn't a lot of stuff in the bedrooms, though going through all the clothes may take some time.