Reviews Posted Last Week:
The Curse of The Viking Grave by Farley Mowat
What I did Last Week
Read
I had a pretty stellar reading week last week. First up I read Dark Horses And Black Beauties. This book explored why young girls fall in love with horses and why some never forget that love as they grow older. It was quite good.
Next I read The Thing Around Your Neck. This was a great collection of short stories by an author that has a way of weaving intricate tales, both long and short. I really enjoyed this book and look forward to reading more of her books in the future.
Then I read Murder On The QE2, another book from the Murder, She Wrote series. This was another quick and enjoyable read and is getting me that much closer to finishing this very large series.
And finally I re-read Dark Currents. I want to finish reading this series but it had been so long since reading this book that I had forgotten most of the details. Now I am ready to continue on with the trilogy. This was as enjoyable this time around as it was the first.
Watched
I ended up watching the first season of Fuller House last week and I loved it. I am so glad they are making a second season, because I need more. We watched a couple of episodes of Star Wars Rebels, and for family movie night we watched Spaceballs. Outside of that, I didn't really watch anything else.
Life
I feel like outside of reading and keeping up with housework that I did almost nothing. I did manage to do a bit of writing, but not as much as I had hoped for since I was too busy reading other peoples books.
What I Plan To Do This Week
Reading
First up I will be finishing Foundation. I started this last week and am about three quarters done. I'm actually enjoying this one more than I thought I would and may even end up reading the rest of the trilogy at some point.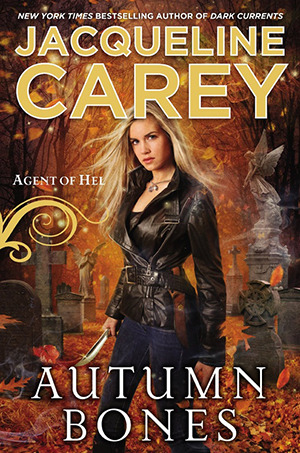 Next, if I have time, will be reading Autumn Bones. This will bring me one book closer to finishing the Agent of Hel trilogy. I'm looking forward to see what lies next in this series.
Watching
I'm gonna leave this up in the air for now, watching whatever I feel like watching on any given day.
Life
I have quite a few book reviews that need to be written up, so before I get too deep into reading and other things this week, I need to get on those.