Reviews Posted Last Week:
The All-Girl Filling Stations Last Reunion by Fannie Flagg
What I did Last Week
Read
Foundation was up first. I got through this book fairly quickly, though found the second half to go slower than the first. Still it was a pretty good book and enjoyed it enough to consider reading the rest of the trilogy at some point.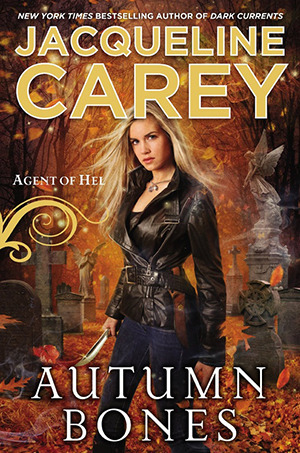 Next up was Autumn Bones. I was really excited about getting to this one, but found it wasn't as good as I had hoped it would be. I am still looking forward to finishing off the trilogy soon. I will be posting a full review of this book soon.
Lastly, I read Murder In Moscow. Another book from the Murder, She Wrote series. I really enjoy these books as they are quick reads with great little story lines and a nice amount of mystery within them. It was the perfect thing to read after finishing the previous book.
Watched
We got all caught up on Star Wars Rebels, which sadly means we need to wait until the newest episode comes out later this week. I also watched Beauty And The Beast, a couple of times. I really love that movie and could easily watch it every day.
Life
It was a fairly busy week, with plenty of baking to do, so that kept me in the kitchen for many hours each day. But it all paid off in the end – quite literally, since I do baking on the side for a little extra cash each month.
We also played quite a few games of Settlers of Catan, and I'm happy to report I finally won a game – normally my husband always wins.
What I Plan To Do This Week
Reading
I will be working on finishing up Day of The Dragon. This book is going kind of slowly still and while I'm not really into the story or characters, I am determined to finish it so that I can continue on with the series.
After that, I'm not quite sure what I will read. It all depends on what I feel like reading.
Watching
Not sure what I plan on watching this week, outside of the new episode of Star Wars Rebels. Seems like all the shows I regularly watch are on break or done for the season.
Life
I have some more baking to do this week, but outside of that I will probably spend a lot of time playing board games and playing with my son since he is off for March Break.