Reviews Posted Last Week:
None
What I did Last Week
Read
I actually had reading time this week, which is surprising given how busy I was. I was able to not only start but finish a book, albeit a short book. Gunsmoke has been on my TBR for a while now and it was good to finally read it. I'll be posting a full review of this book later this week.
Watched
I ended up neglecting the TV again. We did do our Bad Movie Monday last week and decided to watch the 1966 Batman movie. I actually enjoyed it for it's crazy antics, so in a way, we failed at watching a bad movie. That was the only thing I managed to watch last week, we even missed Family Movie Night.
Life
Once again it was busy. Sheds were cleaned, garden was semi ripped apart, onions were harvested, the house was cleaned, a dump run was made and tons of baking got done too. On the weekend we also got to go to the fair, which was a nice break from the normal routine but also put me behind on my weekend of getting stuff done. When I had time to sit, I divided it between reading and playing SW:TOR.
What I Plan To Do This Week
Reading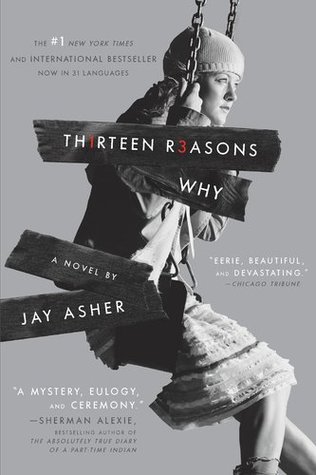 I will be finishing up Thirteen Reasons Why. I started this book last week, mostly reading it while I sat in the PVP queue for Star Wars: The Old Republic. I'm over half done it and looking forward to finishing it up.
Watching
I still need to catch up on Zoo, and I'm hoping to get that done this week. I'd also like to watch more episodes of Star Wars: The Clone Wars since we didn't watch any last week.
Life
The boy starts school this week, so I will have a lot of free time, but also lots that still needs to get done. The window frame still needs to be painted and new blinds need to be put up. The garden will need more work readying for winter and I'm sure there is more stuff to do, but I'm drawing a blank at the moment.