Reviews Posted Last Week:
Gunsmoke by T.T. Flynn
What I did Last Week
Read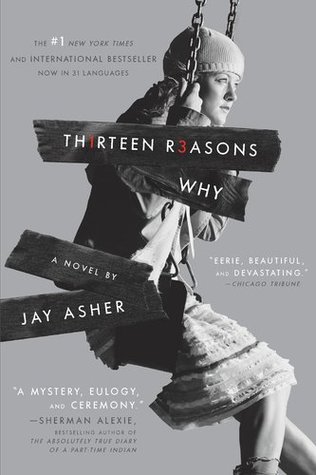 Miracles about and not only did I read one book last week, but I finished a second one as well. First up I finished reading 13 Reason Why. This was a fairly quick read and I certainly enjoyed it, though a few parts of it bothered me for various reasons. I will be posting a full review of the book soon.
Next up, I read The BFG. I read this book as a kid, but after seeing the movie a couple months back I wanted to reread it and see how accurate the movie was to the book. I enjoyed the book, as I knew I would, and it was good to revisit it again. I will be posting a full review of the book soon.
Watched
For the third week in a row the TV got fairly neglected. I did finally catch up on the last three episodes of Zoo, which I really enjoyed, but now the season has come to an end and I know the wait til season three is gonna kill me. For Family Movie Night we watched The Book of Life. When I first saw this movie advertised a few years back I thought it looked bad, but you know what, it was a really good movie and we all enjoyed it.
Life
I don't know what happened, but last week flew by. One moment it was Monday and then suddenly it was Sunday. I didn't really even get anything of significance done over the week. Sure, I did things, but nothing I wanted to do. Time just went by way too fast.
What I Plan To Do This Week
Reading
I do not yet have a solid reading plan for this week. I hope I can get through a book or two once I do pick out what I am going to read.
Watching
There are a few new shows on Netflix that I want to check out this week. I also noticed the show Live Free Or Die has started up again, so I will have to watch those, which are recorded on the PVR.
Life
I have some painting and organizing in the house to do this week. The organizing seems to never end, but I'm trying to get the house better set up, so that it's no longer chaotic to find things. It's coming along but a slow project. With low temps in the forecast, there is a very good chance of frost, which means the garden will be finished. So I will probably be pulling up the plants that remain before it hits since it will be easier to do it then as opposed to after a frost.