Reviews Posted Last Week:
Catch Rider by Jennifer H. Lyne
What I did Last Week
Read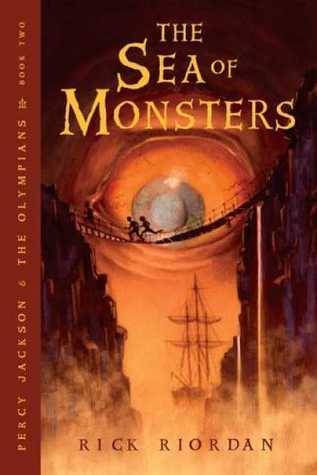 First up I read The Sea of Monsters. This was a great book and I read it quickly. I have to say I'm really enjoying this series and cannot wait to read the next book. I will be posting a full review of this book in May.
Next I read all four Bird And Squirrel books. My son loves these books, and he wanted me to read them as well. I thought they were really good and can certainly see why he loved them so much. I will likely do a series review of these in the coming months.
Lastly, I managed to finish In Shade And Shadow. This book started out dreadfully slow, but did eventually pick up. While it was okay, I didn't love it, but I'm hopeful that the rest of the series will be better. I'll be posting a full review of this book in April.
Watched
We watched quite a few movies again this week, as we continue to work through a pile of DVDs we want to get rid of. We ended up watching Remember The Titans, 300, Miss Congeniality 2, and Metropolis. For Family Movie Night we ended up watching The Karate Kid Part 3, which we all enjoyed but agreed it wasn't as good as the first movie. On Netflix I watched Food Choices, Harry and Snowman, and a number of episodes of Gilmore Girls. Lastly, I watched a couple things on my PVR, namely Alaska: The Last Frontier, Heartland and River Monsters.
Life
It was a slightly busy week. I had a couple of baking orders to fill. I also did a bunch of baking for us, including cinnamon buns, bread, crackers and dinner rolls. I finished up my major cleaning of the computer room, though eventually we want to rearrange everything in the room to make it more organized. The laundry room got a quick cleaning, but will need a more thorough cleaning later.
What I Plan To Do This Week
Reading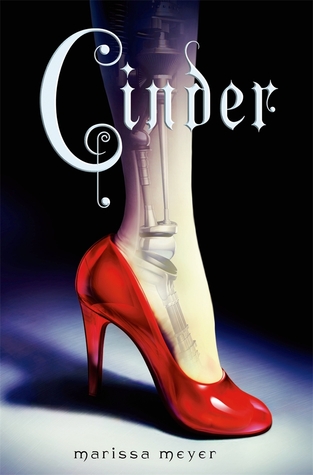 First I will be working on finishing up Cinder. I started this one the other day, but didn't get a chance to read too far into it. So far I'm really enjoying this one and looking forward to seeing how it ends.
I'm not sure what I will read next, I will see which book from my pile jumps out at me.
Watching
I'm going to keep working on clearing out the PVR as well as going through the stack of DVDs we want to get rid of. I'm not sure which things I will end up watching, but there will probably be quite a few movies viewed over this coming week.
Life
I need a break from my house purge, so this week, I'm not going to do any – well at least I'm not planning to. This week I would like to relax and hopefully do some writing, which I have been severely neglecting so far this year. We'll see what the week has in store for me outside of that.