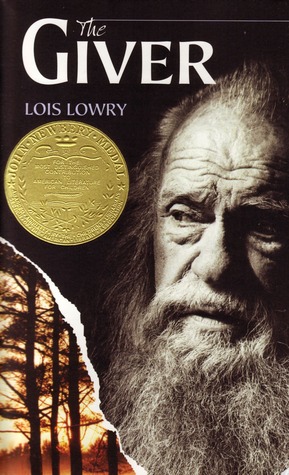 My Rating: 4 out of 5 stars
I picked up The Giver a while back because I was intrigued by it. I had seen it on a number of book blogs and everyone seem to have enjoyed it, so I figured I give it a shot because it was a short book.
When I first started reading this book, I was pretty confused. It felt like I had already missed something, like there should have been either another book before this or that there was a prologue needed to better explain things. But I keep reading because I was also curious about everything and figured all the information would come if I just kept going.
After that first chapter, I was absorbed into the book. I found the world so strange and interesting. The vast amount of rules that everyone had to follow, and the way the society functioned as a whole was really what made me keep reading. Sure, the characters were interesting enough, but only a few were featured throughout the entire novel that I felt we were missing some aspects of life there. Even so, I couldn't put the book down, devouring it in one sitting, which was easy given that it was less than two hundred pages long.
I realize this is quite a short review, but I really don't see a way to talk more about what I liked about the book without giving a lot of it's content away. So it's just going to leave it at that.
I did feel like the ending left something to be desired. There was closure in one way, yet there were so many more questions left unanswered. I can only assume that they answers will come with the rest of the books in this series, which I will likely read at some point. Overall, I really liked this book. It was a quick yet fascinating look into a possible future of humanity. If you haven't read this book, then I would recommend you do so.