Reviews Posted Last Week:
Marley & Me by John Grogan
What I did Last Week
Read
I managed to finish reading Illidan last week. I found this book to be okay, though I did have a few issues with it. I'll be posting a full review of this book in June.
Watched
I didn't watch much last week. I got in a few episodes of The Golden Girls, watched the latest episode of My 600lbs Life and then watched Best In Show. We ended up skipping family movie night because we all lost track of time and then couldn't decide on what to watch. I also watched some various live streams on Twitch, mostly ones involving World of Warcraft, which only increased by desire to play the game once again.
Life
Not too busy of a week. I did a lot of writing, which was nice. I thought about continuing on with the house purge, but decided against it until I could sell some of the stuff we have piled up. If I kept cleaning everything, I wouldn't have anywhere to put the things we want to get rid of.
What I Plan To Do This Week
Reading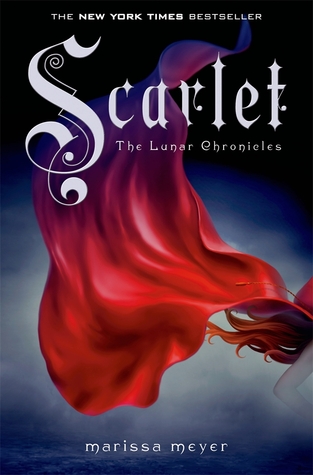 I'll be working on finishing Scarlet this week. I'm about half way through and it's staring to pick up. I can't say that I'm enjoying this one as much as I liked Cinder, but perhaps the seconds half will be better. I'm not sure what I will read after this one is done.
Watching
I don't really have any plans to watch stuff this week. I'd like to watch more of The Golden Girls and maybe clear out some shows on the PVR, but we'll see what happens.
Life
This is another area where I don't really have a lot of plans. I know I will be devoting time to writing, and likely some Camp NaNoWriMo prep, but really outside of that, things are a bit of a blank slate for the week.