Reviews Posted Last Week:
Water For Elephants by Sara Gruen
What I did Last Week
Read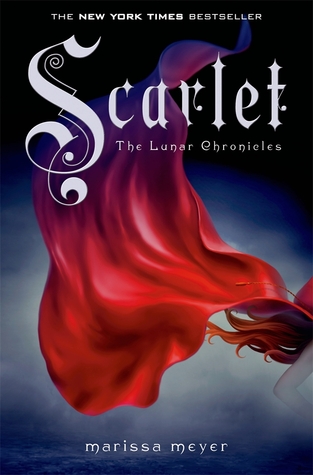 I finished reading Scarlet. I found it slow to start with, but it did pick up in the second half. Though the last hundred pages or so were what really made me love this book. I'll be posting a full review of this book soon.
Watched
I didn't watch all that much last week. I did get in several episodes of The Golden Girls, but still have a few to go before I finish up season three. I also caught up on the last couple episodes of Heartland. For Family Movie Night we ended up watching Jumper, which was okay. I did watch a lot of World of Warcraft streaming on Twitch as well.
Life
My week was epicly lazy. Like, I seriously did nothing. I barely wrote anything, mostly because my previous projects rough draft is done and I wanted to take a bit of a break before Camp NaNoWriMo starts in April. Other than that, I just sat around not wanting to do anything.
What I Plan To Do This Week
Reading
I have two books on the go right now. I started American Gods on the weekend, and honestly, I don't know how I feel about this one. It's so weird and I'm really not sure if I will keep going with it or now. I'm about a third of the way through this one.
The second book is Violet Grenade. I got an ARC of this one and decided I better get to reading it since it's out in about a month. I've only just started this one, but I'm really intrigued by it. I'll admit that I went into this one blind, ignoring the synopsis, and while I don't know exactly what it is about yet, I am enjoying it and looking forward to finishing it this week.
Watching
I have no idea what I will be watching this week. Some episodes of The Golden Girls will likely happen, but outside of that I don't know.
Life
I should probably try to do any necessary prep work before Camp NaNoWriMo starts on Saturday. The biggest thing is to decide what I will be writing, and then do a bit of planning from there. Outside of that, I have no real plans this week. I may continue to be a lazy ass or I might find my motivation and get shit done, only time will tell.