Reviews Posted Last Week:
War Crimes by Christie Golden
What I did Last Week
Read
I actually managed to read two books last week, which was pretty awesome. First up, I read Violet Grenade. This was a very different book that I got sucked into right at the beginning and didn't want to put it down. I enjoyed it and will be posting a full review closer to it's publication date at the beginning of May.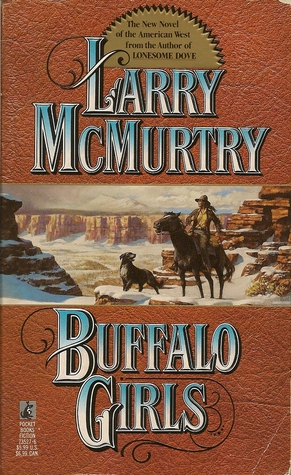 Next, I ended up reading Buffalo Girls. This is a book I've been wanting to read for a while now and I'm so glad that I did. The story was a bit slow at first but definitely picked up later on. I really enjoyed this one and now it's got me wanting to consume all things western. I'll be posting a full review of this book in June.
Watched
This was another week where I didn't watch much. I got almost all of the third season of The Golden Girls done, but I think there are two episodes left. I did watch My 600lb Life and River Monsters as well. For Family Movie Night we ended up watching Annie Oakley. I've seen this one several times and always enjoy it. Hubby liked this one but the boy wasn't overly interested.
Life
A lot of baking happened last week. I had some dog treat orders to fill, which kept me pretty busy. Then I tried to plan out what I was doing for Camp NaNoWriMo, but n the end, I just sat around and did very little. On Saturday, I finally started to write again, after two weeks off (I did write a few words on Friday but nothing to be proud of) and while it started out slow, by the end of the night I had over 5000 words, which was a really nice start.
What I Plan To Do This Week
Reading
I don't have any solid reading plans for this week. I may or may not read, it all depends on how much time I devote to writing and how badly I want to pick up a book.
Watching
I will finish the third season of The Golden Girls, which should be easy considering there is only two episodes left to watch. Outside of that, I don't know what I will watch. I might try to clear a few more things off of the PVR or watch something new.
Life
Writing will probably consume most of my time this week. I like to get a head of work count when starting Camp NaNoWriMo, that way if I have to take a day off for some reason, I don't fall behind on words.