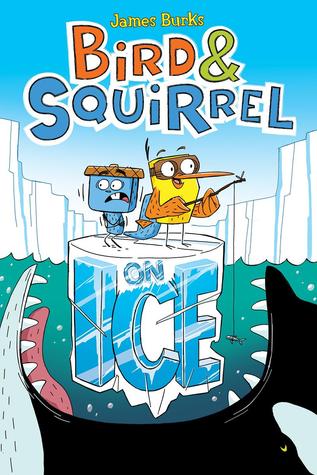 My rating: 4 out of 5 stars
Back in January, my son got Bird & Squirrel On The Edge from one of his friends on his birthday. My son is not a reader, so seeing the excitement over the book told me this was something special. Then the fact that he read this book as soon as we got home from the party, instead of playing with the toys he got, I knew this was a great book. That same day we went online and ordered the other three books. A week later, we had the full series and my son eagerly started reading them as soon as he got home from school. Then as soon as he was down he brought them to me and asked if I wanted to read them. Seeing how much he loved these books, I knew I had to, plus I was curious about the books.
I read all four in one sitting. They were fast, fun reads. I can certainly see why my son enjoyed them so much. I have to say that between the friend heavy story line and the artwork, this was a wonderful collection of books. I won't go into too much detail, but I will say that I think these are excellent books for kids, that show the value of friendship and the joys of adventuring with that friend, even if it is very unexpected.
Like my son, I do hope that there are more books coming out in this series, because it would be great to continue to see the friendship of Bird and Squirrel evolve with each book.