Reviews Posted Last Week:
Bird & Squirrel by James Burks
What I did Last Week
Read
It wasn't the best week for reading. I ended up adding two books to the dreaded DNF pile. I tried to finish Lord of The Flies, but I just couldn't be bothered with the second half of the book, which is disappointing because that was the one book that stuck with me from high school. Then, I started The Devil Wears Prada, made it about half way and had no desire to keep going.
Watched
I didn't watch much last week. I watched three or four episodes of The Golden Girls. As far as movies go, I ended up watching Ocean Waves, which was alright, but not as good as I was hoping for.
Life
I played far too much World of Warcraft last week. Honestly, beyond that I did pretty much nothing because almost all of my waking hours were spent playing the game.
What I Plan To Do This Week
Reading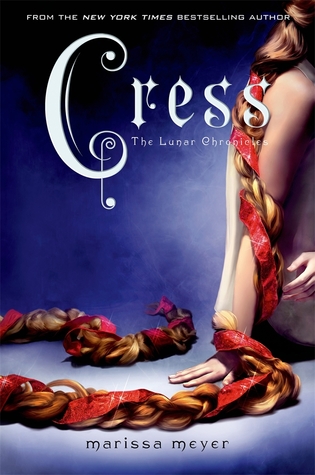 I started Cress on the weekend. I am a little but further than quarter of the way through it and enjoying it quite a bit so far. My plan is to focus on finishing this one over this week.
Watching
I don't have any plans to watch anything specific this week. I will likely watch more of The Golden Girls and hopefully get around to watching some things on the PVR so I can delete them.
Life
The boy starts soccer this week, so my week will be full of games. On top of that, hubby is away hiking, returning at the end of the week, just in time for my parents to arrive for a week long visit. So, I will be once again cleaning the house unnecessarily just to make the visitors happy and give the illusion of a perfect life and home. Of course, I will also be playing World of Warcraft.