Reviews Posted Last Week:
None
What I did Last Week
Read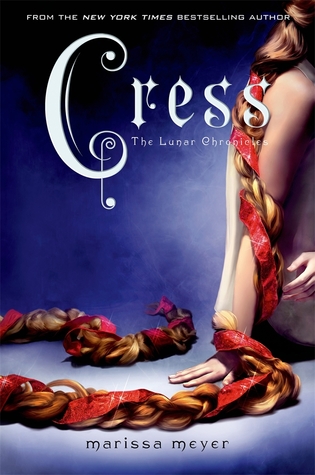 I finally finished Cress! It only took a month but I finally got through it and man was it good. Reading the second half, I was kicking myself for not getting to it sooner. I'll be posting a full review of this one soon.
Next I read Your Name: A Light Novel. This was really good, although admittedly not as good as the movie. I am not sure if I will post a review of this one or not.
Lastly, I read Happiness Like Water. This collection of short stories was so good, I read it all in one sitting. I'll be posting a full review of this book soon.
Watched
Well I once again caught up on a few shows on TV and the PVR, including Deadliest Catch, River Monsters and The Last Alaskans. On the weekend the boy and I went to the city to go see Cars 3, which was really good. We also decided to watch Wonder Woman while we were there, and the boy loved it, and I enjoyed it more than when I saw it the first time.
Life
I didn't do much last week. It rained every day so wasn't able to do any gardening, sadly.
What I Plan To Do This Week
Reading
I haven't quite figured out what I will be reading this week.
Watching
I don't have any solid plans for this either.
Life
It's supposed to rain all week again, but I'm really hoping that I can plant the garden this week. I'm already behind on getting things planted and with our short growing season I need to get it done real soon. The boy also has soccer finals this week. His team is current in first place and they just need to win two games to get the gold.