Reviews Posted Last Week:
Erased: Volume 1 by Kei Sanbe
What I did Last Week
Read
I did a decent amount of reading last week. I read the first 5 volumes of Death Note. This is a strange yet addictive series. I'll be posting a full series review of this one once I am done with it.
Then I read The Incredible Journey. I enjoyed this one quite a bit but was surprised by how different it was from the movie. I knew it would be different, but only the general essence of the book remained in the movie version.
Watched
The main this I watched this week was the entire sixth season of The Golden Girls. We ended up watching The Princess Bride. This is a movie I watched quite a few years ago and absolutely hated. Watching it again, I still didn't enjoy it all that much, but it was better than the first time. The boy didn't much care for it, which of course disappointed hubby because he loves that movie. We also watched Thor: Tales of Asgard, an odd little cartoon movie. For Family Movie Night we ended up watching Kubo And The Two Strings, which was the movie the boy picked, and we all enjoyed it.
Life
It was a fairly easy going week. Having returned from our short trip on Monday, we decided to take a day to rest and recharge, but that ended up extending throughout most of the week. I did spend some time weeding the garden, which was in desperate need of the attention, but due to lots of rain, I didn't get it all done. I did spend some time over the weekend trying to get our laundry room cleaned and organized. I got the job well over half done, but still have some work to do with it.
What I Plan To Do This Week
Reading
I will be continuing to read the rest of the Death Note series. With luck I will be able to get to the end of the series by the end of the week, but it all depends on how much reading time I set aside.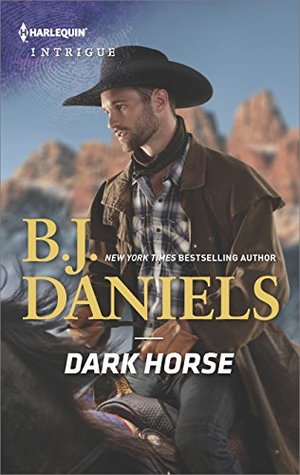 I also would like to start reading Dark Horse. I have enjoyed nearly all the books I have read by B.J. Daniels, but it has been a while since I have read any, so I'm looking forward to starting this latest of series by her.
Watching
I'll be working on the final season of The Golden Girls. I don't want to finish this series up, because I love it so much, but doing so will also allow me to watch other things. Beyond that, I'm not sure what else I will be watching this week.
Life
The boy has science camp this week, which he's super excited about – as am I, because it gets him out of the house for a few hours each day. Hubby also returns back to work after having the last two weeks off for vacation, so I will have the house all to myself for quite a bit of it. I do have quite a bit of work around the house that I want to do. Our garage sale was put off due to rain, but even so, I'm eager to go through the house again and make sure I didn't miss anything in my initial purging. Also, we want to reorganize a few other rooms, which means the perfect opportunity to go through things. I also need to make room for a new book case or two, which hubby will only buy me once I prove we have room for them. If the weather is good, I will also need to weed the garden as it's overflowing with weeds thanks to all the rain we have been getting.