Reviews Posted Last Week:
Warcraft: Legends Volume 2 by Richard Knaak
What I did Last Week
Read
I didn't read all that much last week. I did read Nimona. I liked this one, but didn't absolutely love it. I definitely enjoyed what the story was about, and the artwork was fun as well. I will likely check out more books by this author in the future.
Watched
I watched a decent amount of things last week. Working through things on the PVR, I finished up Yukon Men, as well as watching several more episodes of River Monster. I then finished watching InuYasha: The Final act and really enjoyed it. I'm glad that I finally got around to finishing this series and now I really want to read the manga to see the differences and to experience the original full story. For Bad Movie Monday we watched Goosebumps, and I have to say, it was a lot better than we though it would be. I honestly figured it would be horrible, mostly because Jack Black was in it, but it was actually quite good. Then for Family Movie Night we watched Mars Attacks. Hubby and I have seen this movie a few times, but it was the first time the boy watched it.
Life
It was a semi busy week. Monday we headed into the city for a rushed shopping trip, but we managed to get everything we needed. Then Tuesday was a post travel recovery day and putting everything we bought away and getting things ready for the boy to return to school next week. I spent two days baking dog treats to fill orders. Then we got busy stacking up our wood pile for winter, making sure everything in the sheds were organized and easy to reach. On the weekend the fair came to town, however the weather wasn't all that great, with it raining and storming on Saturday it didn't even open. On Sunday the weather let up enough for us to go, which made the boy happy because he really wanted to go on the rides. While we didn't get to enjoy the fair as much as we hoped, since even on Sunday our time was cut short by rain coming in, it was still fun and it was nice to eat some fair food – despite it being unhealthy and super expensive. I was also finally able to get something out of the garden, besides weeds. The snap peas are coming along well and we managed to harvest a small amount of them this week, with more to come soon.
What I Plan To Do This Week
Reading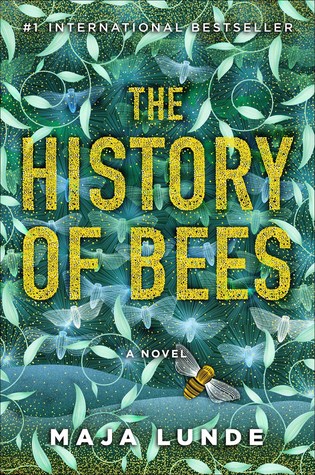 I will be finishing up The History of Bees this week. I'm over half way through this one but finding it a bit of a struggle to read. It started off good, but my interest in it has waned. I'm close enough to finishing that I will soldier through it.
Then I plan on reading Fruits Basket Volume 2. This will be a refreshing and fun read after finishing up the above book and I'm looking forward to seeing how the story will progress.
Watching
I have a few more episodes of River Monsters to watch on the PVR and then I'll be done with those. Of course there are plenty of other things for me to watch on the PVR as well, so I'll be working my way through some of those this week. I will also likely start watching some anime I've had on my to-watch list on Netflix for a while now. Not sure which series I will pick, but I need to start watching them before they are removed.
Life
The boy will be back in school starting Wednesday. It's a short week for them, but he's excited to go back and see all his friends and meet his new teacher. Beyond getting the boy to school, I don't really have any solid plans for this week. I think I will just wing it.