Reviews Posted Last Week:
Sacred Seas by Karen Amanda Hooper
Old Man's War by John Scalzi
What I did Last Week
Read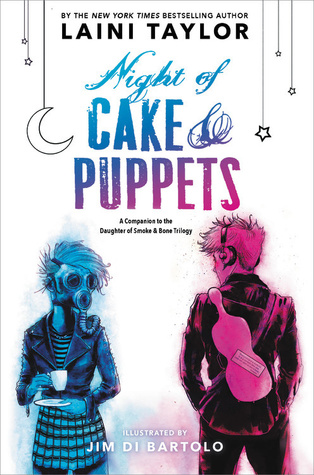 Well, I didn't do too much reading last week. I did read Night of Cake And Puppets, which I had been wanting to read for some time now, but only got around to it now since I got my hard cover copy, as I don't care for reading books on my ereader. I liked this one, but I didn't love it as much as the main books in the series. I'll be posting a full review of this one soon.
Watched
Much like my reading, I didn't really watch much TV this week. I did watch an episode of Recovery Of An MMO Junkie, and I'm still really enjoying this new series. We also watched the latest episode of Star Wars Rebels. On Wednesday I got my copy of Your Name, so we had to watch it that night. This is such a great movie and even the boy loved it. Needless to say, I watched it every day after that as well. For Family Movie Night we ended up watching My Dog Skip, which was good, but not as good as I remembered it being.
Life
Life was pretty dull last week. I honestly didn't do much, because I was lacking in motivation. Hell, I barely even did any writing as well, so now I'm quite behind on my word count for NaNoWriMo.
What I Plan To Do This Week
Reading
No real plans with this. I may read, may not. We shall see.
Watching
I will probably continue to watch Your Name throughout the week because I just love it so much. I will also be catching up on the latest episodes from Star Wars Revels and Recovery Of An MMO Junkie. I'm not sure if I will try to catch up on my PVR stuff or leave it for later.
Life
I really need to buckle down and catch up on my writing. I didn't write for 5-6 days last week, so I have quite a bit of word to write in order to get not only caught up but be in a good position to finish NaNoWriMo and win.